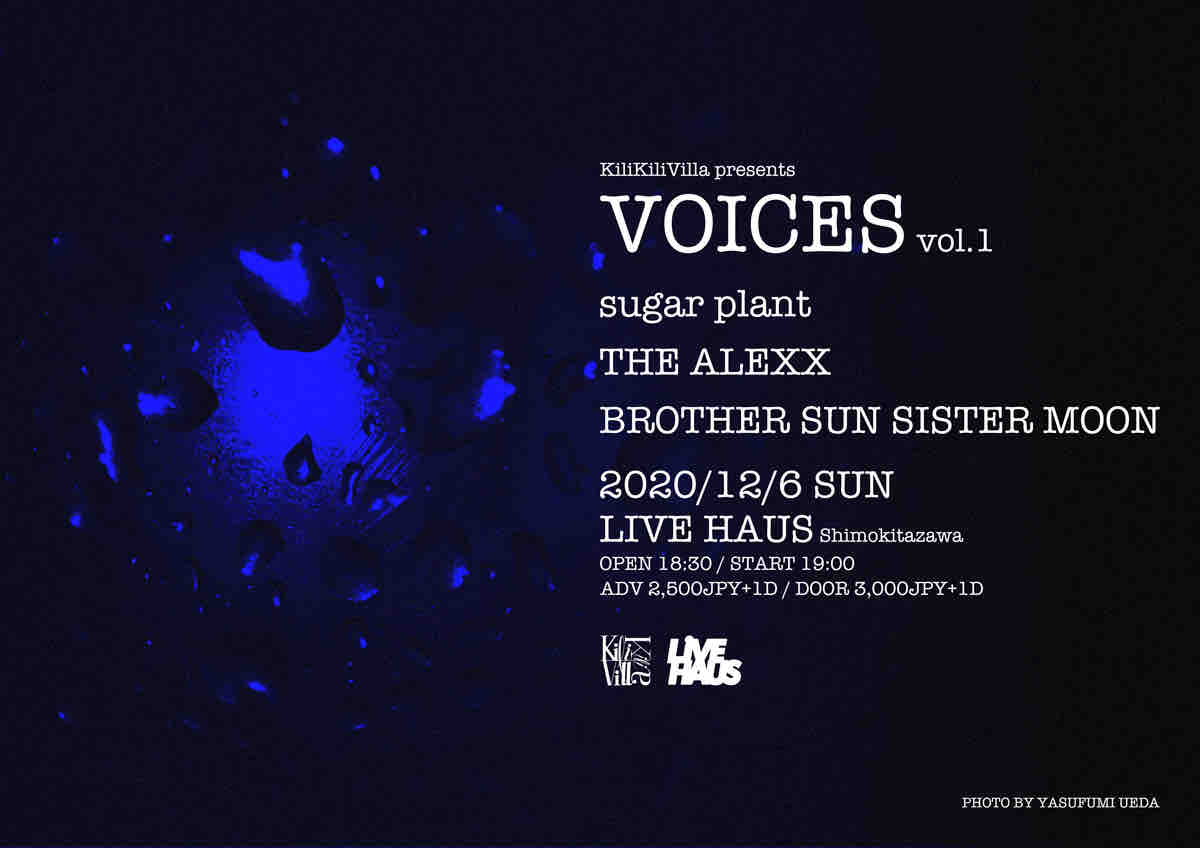 久しぶりにライブします!
sugar plant is playing in Tokyo!
KiliKiliVilla presents VOICES vol.1
12月6日 (SUN) @下北沢LIVE HAUS, Shimokitazawa
open 18:30 start 19:00
LIVE:sugar plant、THE ALEXX、BROTHER SUN SISTER MOON
Adv 2,500yen+1drink order Door 3,000yen+1drink order
🎟11月2日より岩盤店頭でチケット発売
ダンス、インディーといったカテゴリーの隙間にある2020年以降の音楽、その深い世界の入り口となるサウンドと独自のグルーヴ、そして言葉を持った3組による一夜。
※ 新型コロナウイルス感染拡大予防ガイドラインに沿った開催となります。詳しくはLIVEHAUSウェブサイトでご確認ください。
https://livehaus.jp/guide-line/
🎟メール予約 Reservation
お名前、チケット枚数、ご連絡先(電話番号)をお知らせください。
当日受付で精算をお願いします。
※下記リンクをクリックするとメーラーが開きます
To reserve ticket, email us your name, number of tickets, and your phone number.
Please pay at the door.